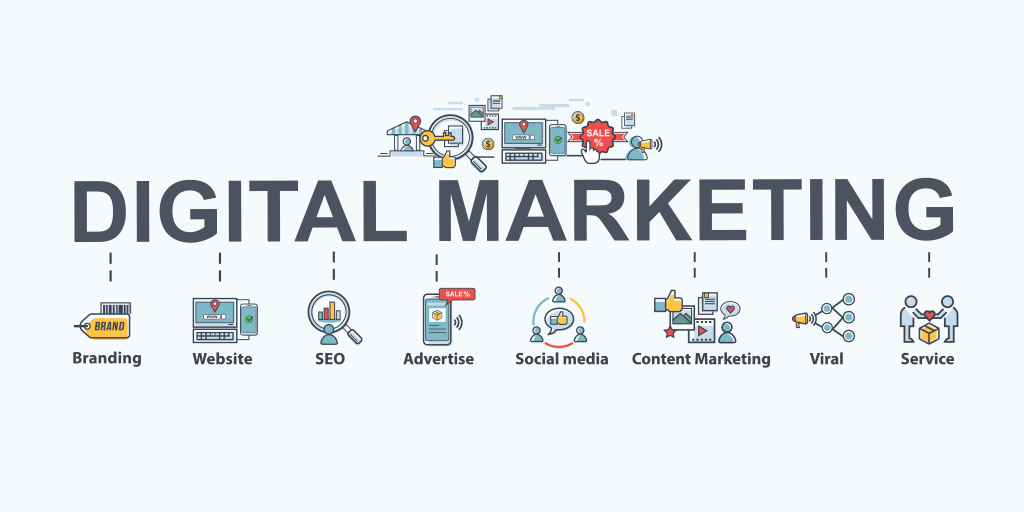 "Think about what the user is going to search."
Digital Branding & Identity
Connect with customers
Branding is the creative, strategic process of telling potential customers what your company is all about: who you are, what you care about, why they should work with you and what they can expect from your business.
Digital branding is how you design and build your brand online through websites, apps, social media, viral campaign, YouTube video and more. Digital branding consists of a combination of digital marketing and internet branding to develop a brand online.
Successful digital branding makes customers feel like you're speaking directly to them, especially because you're engaging on the same platforms they use to interact with friends and family members. Be personal and meaningful: that's how you convert one-time customers into brand followers.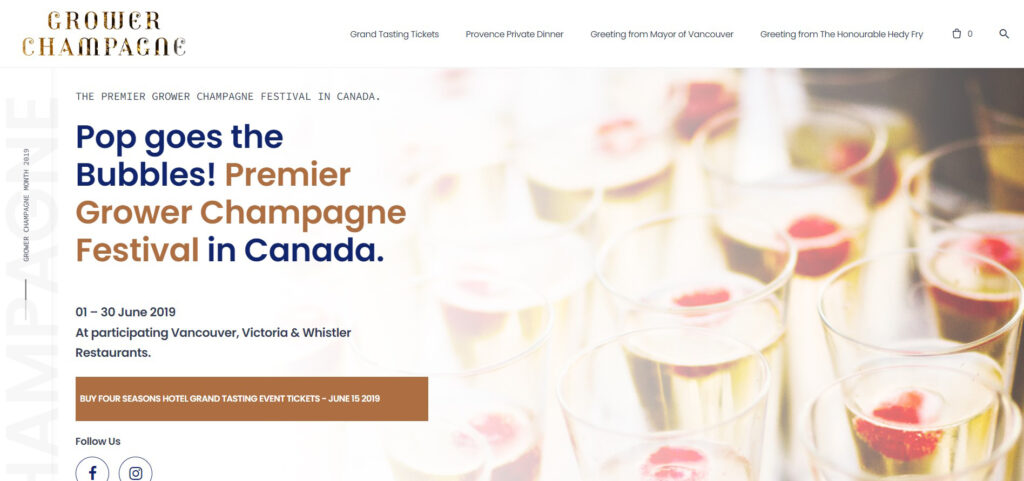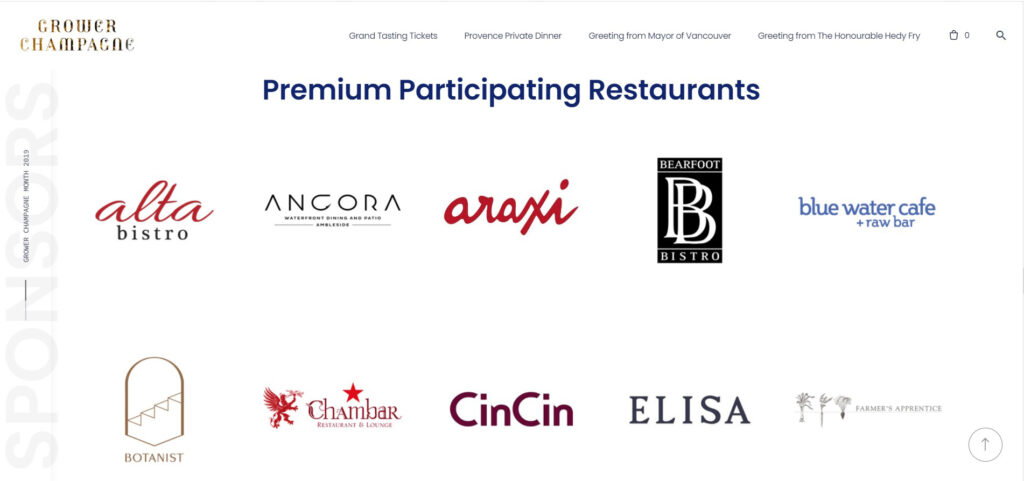 Client: Grower Champagne Festival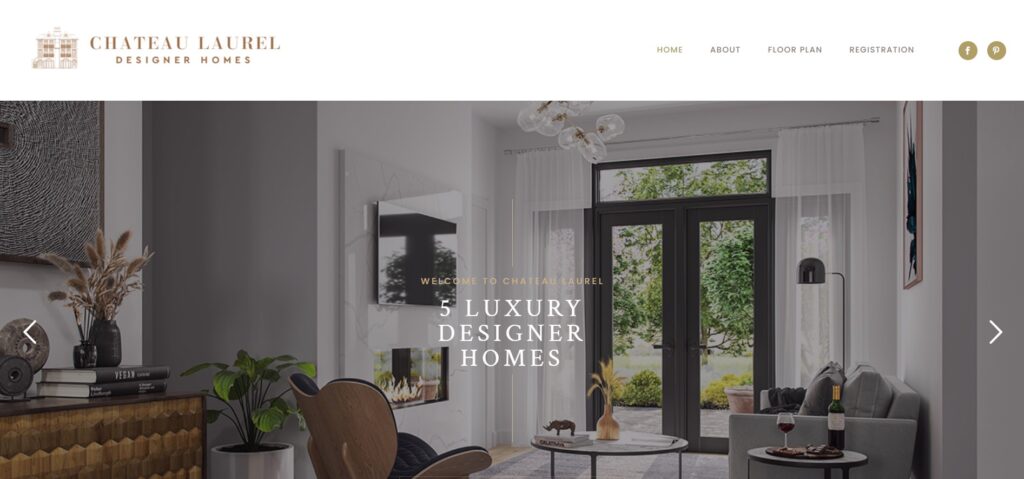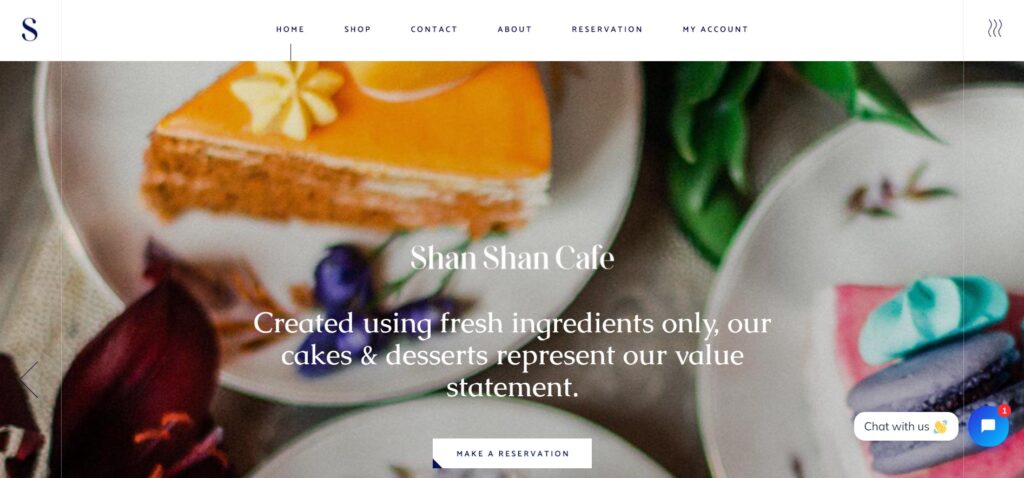 Website Design
Make sure your customer find information quickly
Effective websites are simple and easy to navigate. Streamline design and maintain brand consistency with a color scheme that matches or complements your brand identity. Make sure your brand story and essential details stand out with well planned structure. Keep pages concise and to-the-point, and make sure navigation is friendly.
Highlights of Good Web Design:
Clear brand messages
Unique titles and descriptions
Fast loading web pages
Engaging visual content
Images are optimized for search engines
Mobile friendly with SEO in mind
SEO & Google Ads
Increase Website Traffic
Search Engine Optimization (SEO) works to get your site higher in the organic rankings so that you rank for customers typing queries applicable to your content. Ads allow you to target particular keyword phrases and then create an ad that promotes your site and content for those using those keywords. Search engine friendly website can be 'read' easily by search engines and used with ease by users. Good web design ensures your schema and meta tags is optimized for search engines.
Google Ads is an effective way to drive qualified traffic, or good-fit customers, to your business who're searching for products and services like the ones you offer. With Google Ads, you can boost your website traffic, receive more sales lead, and increase conversions.
Google Search Network
The Google Search Network is one of Google's main advertising networks. Companies often utilize the Google Search Network for AdWords campaigns showing different advertisements across the network. The Network consists of search-related websites and applications where your specific advertisement can appear. Examples include Google Partners such as Google Search, Google Maps, Google Shopping, and other partner websites that match the specific search criteria for AdWords campaigns. The Search Network is an excellent tool to reach customers explicitly searching for your product or service.
Display Network
Google ads can be displayed on either search results pages or a web page within Google's Display Network (GDN). GDN is a network of websites that allow space on their web pages for Google Ads — these ads can be text- or image-based and are displayed alongside content relevant to your target keywords.
Our certified Google Search Ad specialists work closely with you to help building a comprehensive list of keywords to run your search ads and using dynamic keywords to help maximize your reach. Our advisors work closely with you to create dynamic Google's Display Network ads that deliver results.
Is Google Ads right for you?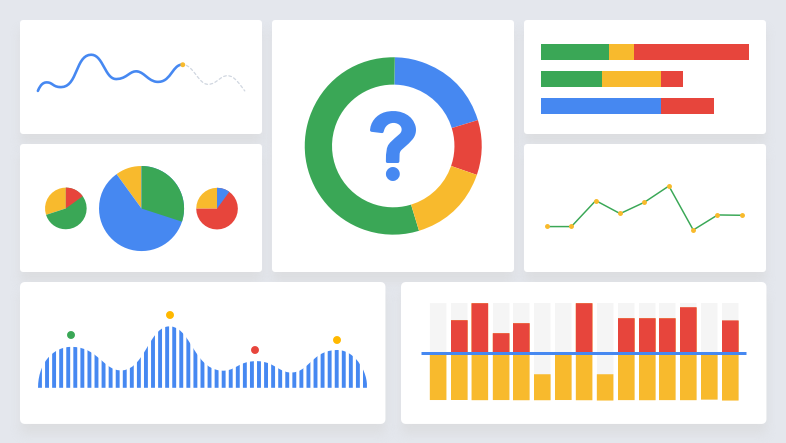 Google Analytics 4 (GA4)
Identify Social Media Channels
Google recently announced that Universal Analytics will be deprecated on October 1, 2023, creating a new sense of urgency for brands to create a clear roadmap to adoption. This evolution in analytics is truly a paradigm shift in measurement and migration requires careful consideration. The earlier your brand transitions, the sooner you can take advantage of GA4's built-in, automated insights to create best-fit audiences.
Google Analytics
Our team can help you analysis your existing or new Google Analytics account.
E-commerce
Be part of a bigger market
We help brands transform potential ideas into profitable realities. Every great solution starts with in-depth research. We'll dive deep into your brand identity, define your target market and research your competitors, to determine the best flow of transaction and figure out the best strategy to use for your business.
From E-commerce web design, mobile shop, content management system, to full ecommerce website solution with custom payment solution, POS systems, full accounting integration, your online business will flourish with all of the options available. Our team is dedicated to improve your operation efficiency and maximize business potentials.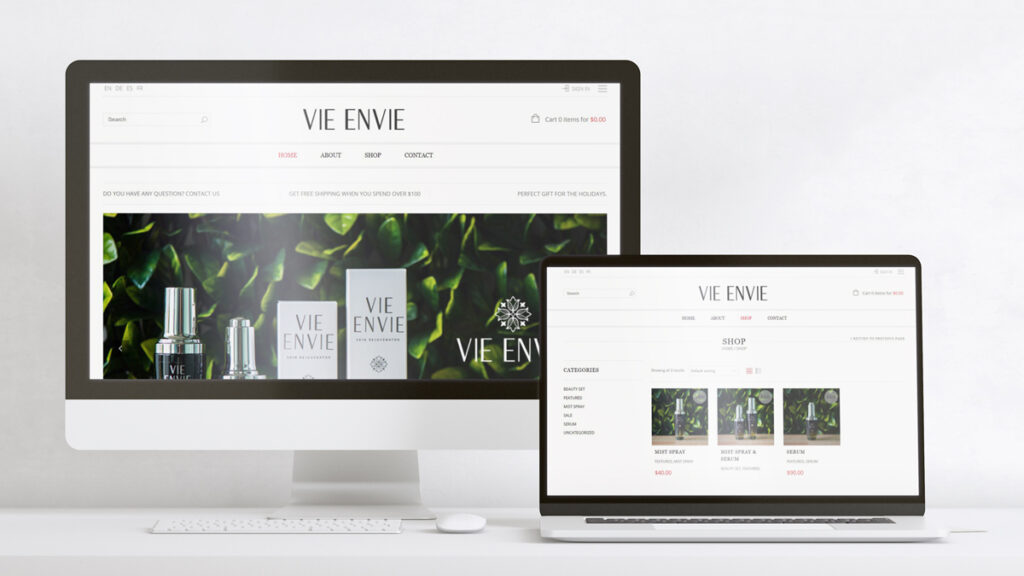 Identify the Most Effective Digital Tools
Digital marketing roadmaps visualize how business use different digital tools to promote their brand or services. Our team's job is to identify the perfect combination of digital tools include SEO & SEM, social media, E-commerce, Google Ads advertising cloud services and website conversion rate optimization tools (CRO) to use. With so many digital tools in your toolbox, we bring clarity to complex plans, and help highlight the most important initiatives for you. Our main objective is to help businesses transform their work flow digitally and achieve new digital strategic goals.
Our Digital Technology Partners